Leave no-one behind
According to research by the Netherlands Court of Audit, as many as 2.5 million people in the Netherlands have insufficient digital literacy skills. Together with our partners, we are working to ensure that everyone can benefit from our digital society. We are achieving this in various ways – by providing digital skills programs for everyone, whether young or old, by improving the availability of digital services and by making our digital services and products accessible to everyone. 
DIGITAL LITERACY SKILLS FOR SENIOR CITIZENS  
One area we are focusing on in particular is improving digital literacy skills among children and senior citizens. We have been supporting senior citizens now for many years with our Welcome Online programme, in which we work closely with the National Foundation for the Elderly (Ouderenfonds) and ASML. By offering this programme, our aim is to help elderly people improve their digital literacy skills. Volunteers, some of whom are our colleagues, are on hand to answer questions from senior citizens during our Welcome Online workshops.
In 2022, we released our series of documentaries entitled Welcome Online, in which we follow the progress of five senior citizens who learn how to use the internet thanks to the Welcome Online course. And at the 50PlusBeurs event, we hosted our Welcome Online Café and had the opportunity to talk with senior citizens and discuss their questions and skills.  
DIGITAL LITERACY SKILLS FOR YOUNG PEOPLE  
We are involved in discussions with public and private-sector entities to ensure that digital literacy is made a fixed part of the curriculum in primary schools. Until that becomes a reality, we are working together with partners such as Mediawijzer.net and ECP/ veiliginternetten to offer primary and secondary schools a free teaching programme entitled Online Masters. The aim of the programme is to make children aware of the opportunities and challenges of the digital world and to learn about aspects such as online harassment, fake news and programming. Last year, a new module was added to the programme for young people aged 12 to 18 who are in special education. One of the activities involves holding discussions with their teacher about online harassment and sexting. They also learn how to keep WhatsApp fun for everyone.  
Thanks to our Welcome Online programme for the elderly and Online Masters for young people, we are able to reach around 200,000 people each year. 
EXPERIENCE DAYS 
The professions of the future will require more digital literacy skills than the professions we know today. That's why we run Experience Days, where we invite school pupils from Groups 7 and 8 in primary school to visit our offices at VodafoneZiggo. The aim is to inspire children and to introduce them to the technologies of today and tomorrow. During the course of the day, they take part in a variety of technology workshops – from programming to cable-stripping – with assistance from VodafoneZiggo colleagues. Experience Days not only help young people gain a more insight into the job market, but also a better idea of their own individual talents. We organise Experience Days in collaboration with JINC, an organisation that offers children from socio-economically deprived districts with opportunities on the job market. In 2022, over 800 school pupils took part in the Experience Days. 
One of our key responsibilities is to ensure that everyone can benefit from the opportunities in the digital society.
DIGITAL ACCESS FOR EVERYONE 
In our view, one of our key responsibilities is to make it easier for everyone who lives in the Netherlands to access the internet and digital products. That is why we form part of the Alliantie Digitaal Samenleven (Digital Society Alliance). This alliance is an initiative of the Dutch Ministry of the Interior and Kingdom Relations, the Number 5 Foundation and VodafoneZiggo. The only way we can achieve a digitally inclusive society will be if government bodies, businesses and social organisations work together.
Within the Alliance, we will be testing a social internet product in the telecom sector from 2023 onwards. This means that people who are unable to afford an internet subscription will nevertheless be able to access the internet. We also intend to link this product to our teaching programmes for digital literacy skills and to use it to enable people to access digital devices.  
SERVICE AND SUPPORT 
On Digital Inclusion Day 2022, in order to help a larger number of people with their digital literacy skills, we announced that we would be increasingly using our shops as service and support points. Staff in our 106 shops will receive training to enable them to answer customers' questions about digital resources even more effectively at present. To make this programme even more effective, we are also working together on a local level with organisations that specialise in providing online help.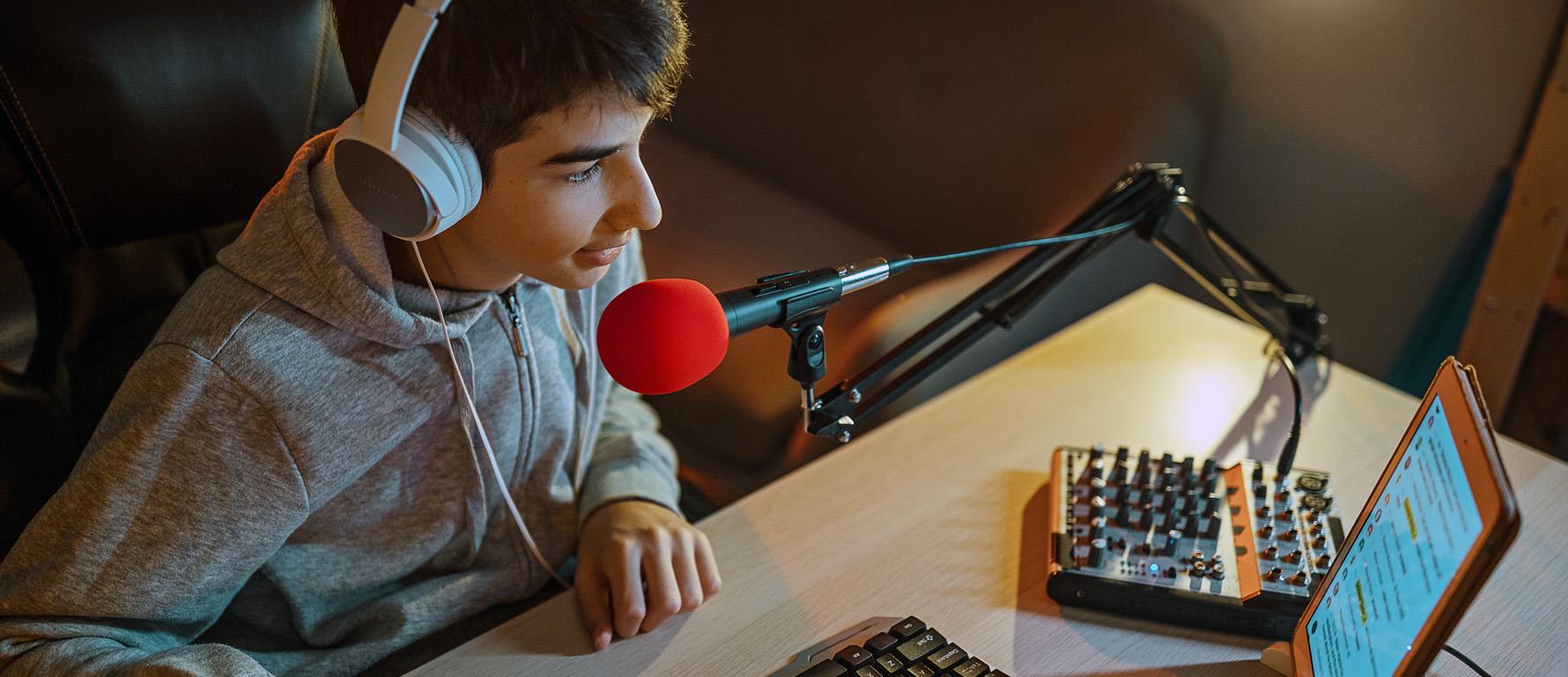 ACCESSIBLE USE 
We want our products and services to be accessible to as many people as possible. Based on the national average, we estimate that 1.5 million of our customers are living with some form of disability. We want to offer them a much better user experience. For example, our remote control with voice control makes it easy for customers to navigate their way through the menus. Using their voice, users can give an instruction to the remote control and the mediabox will carry it out. Another adjustment is the contrast on our website. For example, we plan to replace the white letters on an orange background with black letters on an orange background and we are improving the contrast of the buttons on our website. We have launched a study into how we can improve the accessibility of our products and services even further. 
EMPLOYEES STEP UP 
The success of these programmes is due in part to the commitment of VodafoneZiggo's employees. Via our platform Step up for Good, they can sign up to devote some of their working hours to these programmes, for example by delivering a guest lesson for Online Masters. In 2022, a total of 178 colleagues voluntarily took part in our social programmes.
SOCIAL PARTNERS 
We strengthen our programmes in collaboration with many social partners.