5. Progress for everyone
At VodafoneZiggo, we aim to provide our employees with a fulfilling working environment. That is why we encourage them to have their say on their collective labour agreement, develop themselves without limits, and connect and collaborate with others. To support this aim and underline its importance, we provide training courses, smartly designed offices and insights derived from data about our working methods. 
PERSONAL DEVELOPMENT COMES FIRST
A good workplace is one where employees can see their career path, develop themselves, and monitor progress. That is why we encourage our employees to pursue their own development and equip them with the tools to do so. Employees have access to Career4U, the platform that provides insight into potential internal career pathways; GROW, our performance management system that focuses on development; and Progress for You, a learning platform offering over 20,000 training courses, workshops and e-learning programmes.
To help structure development and these tools, we created six different employee personas – descriptions of fictional colleagues at different stages of their careers that real-life employees can relate to. For each persona, we provide guidelines for quarterly targets and how to use Career4U, GROW and Progress for You most effectively. We also employ ambassadors for each of these personas who are on hand to give fellow employees advice.
We encourage our employees to pursue their own development.
FOCUS ON EMPLOYEES
Learning and training courses are crucial to employee development. In the past year, the number of training courses applied for by our employees was just under 7,000. Around 40% were delivered in-company. In many cases, these training courses were organised from within the business and involved employees working with their colleagues. Examples of courses include English courses or certification as a Scrum Product Owner, as well as Storytelling and Leading without Power. In addition to training courses, employees have access to online learning opportunities – often used as the first step in development. For example, hundreds of e-learning programmes have been followed and 365 scans completed, including a large number of talent and career scans.
  
INCLUSIVE COLLECTIVE LABOUR AGREEMENT
We have developed employment conditions that employees broadly support thanks to the collective labour agreement (draagvlak-cao) that we have concluded with the trade union De Unie. As part of our process, employees who are not trade union members are also allowed to vote on issues. In 2022, 83% of our employees voted for the most recent collective labour agreement proposal, and 67% voted in favour of the negotiated result that was reached.
VodafoneZiggo's collective labour agreement also contains inclusive leave arrangements. Employees living in different types of partnerships and with different family compositions receive the same options for leave. Under the terms of the collective labour agreement, employees taking childbirth and parental leave will also receive additional leave. From now on, employees can also exchange Ascension Day and Whit Monday for another day (or public holiday) that suits them better.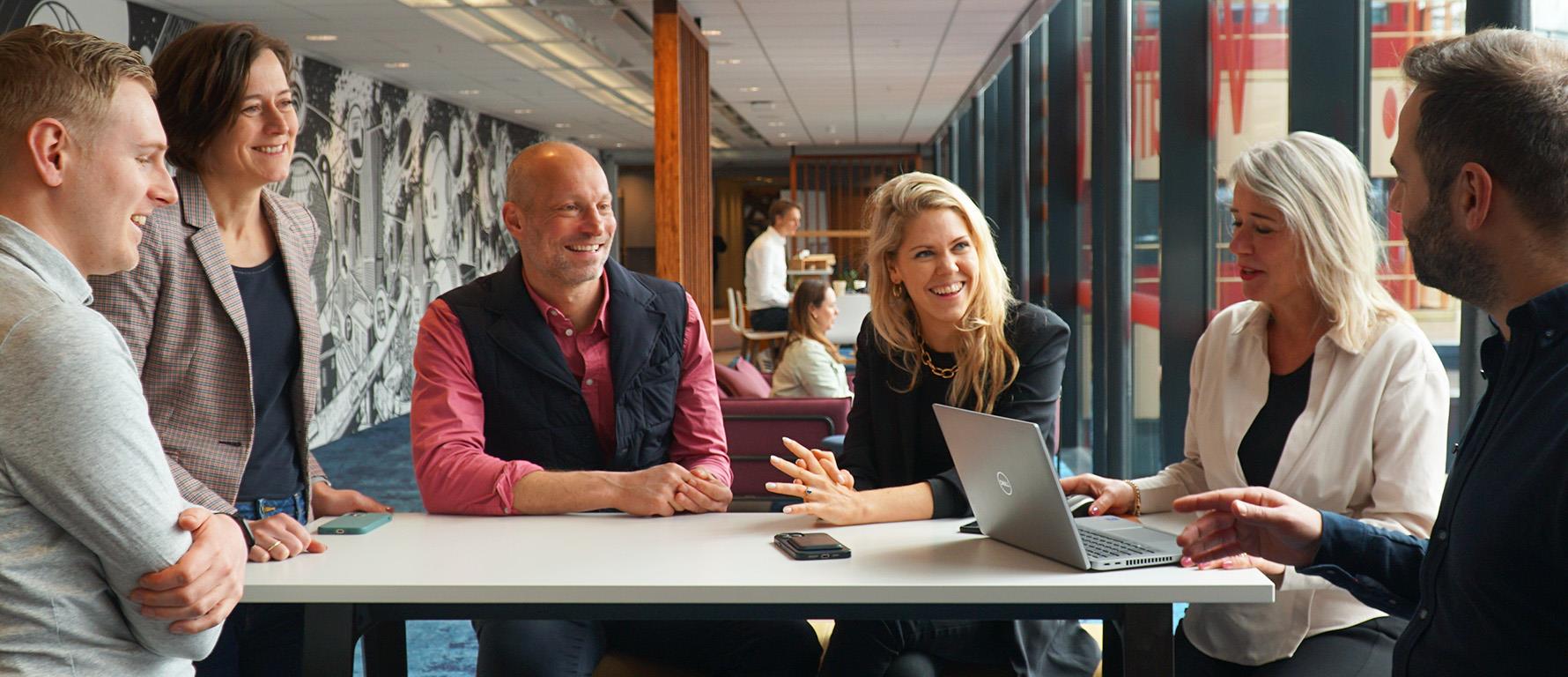 The coronavirus pandemic fundamentally changed the way we work and collaborate.
CONNECTED WORKING 2.0 
The coronavirus pandemic fundamentally changed the way we work and collaborate. In order to continue offering the most effective working environment in 2022, we introduced a new way of working: Connected Working 2.0. The focus of Connected Working 2.0 is to ensure that employees continue to see each other, feel connected and maintain an healthy work-life balance. Colleagues working in the same team must also agree which days in the week they will come to the office. Whoever does come to the office does so mainly to maintain social contacts and to work with colleagues on complex matters and on products that demand a high degree of creativity. To encourage this way of working, we have created more collaborative spaces at our offices. 
DISCUSSIONS BASED ON DATA 
In an age of hybrid working, good connections are vital. That is why, every quarter, we send out our Heartbeat survey – an anonymous engagement survey that investigates our employees' job satisfaction. We then use insights from these surveys as a starting point for ways of working discussions. A recent Heartbeat survey showed that 86% of our employees are engaged and enthusiastic – a great result.
In addition to our Heartbeat survey, we also have an ONA dashboard that provides work and collaboration insights on a team level – that cannot be traced back to individuals. For example, if data shows that a team is often working overtime, we will advise them on how to achieve a more effective work-life balance. We can also see whether many team members are multitasking during meetings, which is a sign that they may have too much work to complete in the amount of time available. Giving teams the tools to initiate discussions amongst themselves enables them to improve their work and collaboration patterns and to create a thriving workplace.
VodafoneZiggo also offers its employees a wide range of activities to boost vitality. These focus on four areas: mentally fit, physically fit, socially connected and financially fit.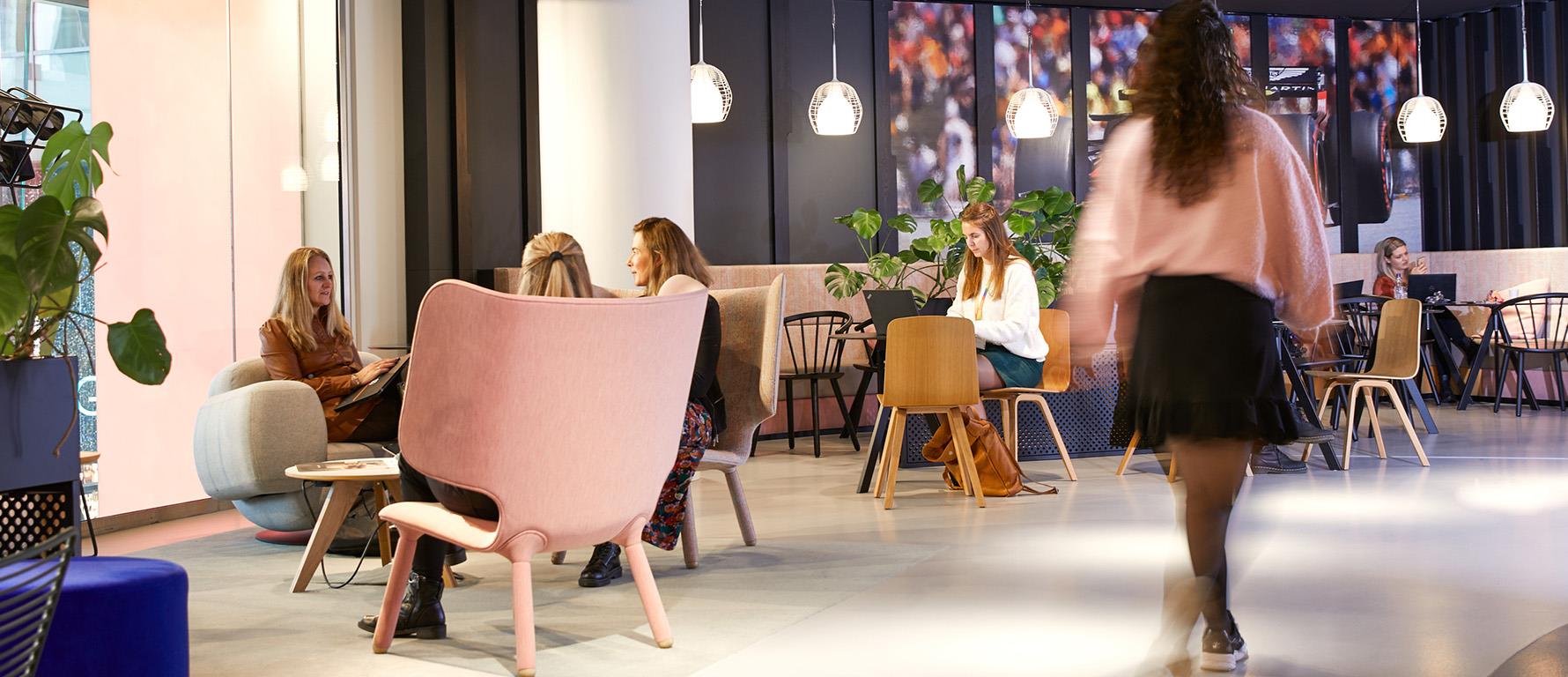 FOCUSING ON GROWTH AND ENGAGEMENT  
To help VodafoneZiggo grow, we need to help our employees grow too. We will continue to do that by encouraging them to take up training and development opportunities and ensuring that opportunities are visible to everyone. In addition, we will continue to devote extra attention to colleagues who have direct contact with customers: from technicians to shop employees and colleagues in our contact centres. If we can help increase their positive energy, that's only good for the customer experience.. 
  
Our Heartbeat survey provides teams with insights into their own job satisfaction.
CULTURE CREW   
VodafoneZiggo has established three corporate values in collaboration with its employees: Open Up, Team Up and Step Up. To bring these values to life, we formed the Culture Crew in 2017 at the inception of VodafoneZiggo. The Culture Crew is comprised of colleagues from all over VodafoneZiggo who share a passion for our culture, especially the way we conduct ourselves within the company. They initiate various activities, such as facilitating Coffee & Connect sessions, engaging in discussions about topics from the Heartbeat, and informing new colleagues about our culture during onboarding days. As a company, we are continuously evolving and developing our culture.