4. Smart digital experience
Technology and retail companies are setting the bar higher than ever for speed, flexibility and intuitive convenience in the user experience – raising consumer expectations with them. We have been inspired by the challenge to keep pace – and surpass – expectations around ease of use, customer contact and service. We're making the most of digitisation and a data-driven approach to drive success.
THE BEST CUSTOMER EXPERIENCE 
Our own digital transformation is in full swing, impacting all corners of our service provision – from marketing to customer service and from technological innovation to our employees' mindset. Our ultimate goal is to set up all of our processes in a way that they help provide the best possible customer experience. 
To achieve this, we have developed a unique approach to leverage data and insights. We firmly believe that data analysis and insights should be used not only to make commercial decisions but also to improve customer processes, by generating faster response times and better customer service. Our experience in applying Data & Insights to all parts of the organisation enables us to deliver the best results for our clients.
Based on the customer's viewing behaviour, we can provide them with personalised recommendations.
SIMPLE, SMART AND PERSONAL 
Customers need support, whether they are installing a modem or a MediaBox, changing a TV package, extending a phone contract, or improving their WiFi at home. We want to make the solution as simple, smart, and personal as possible. In fact, we like to go beyond support and be as proactive as possible – thanks to data analysis. We call that super simple, super smart and super personal. We have the technology to send customers that suit their situation at any specific time – from offers such as tickets for a favourite concert in the Ziggo Dome to advice on preventing technical problems. This makes us a trustworthy partner for our customers in their digital lives.
Obviously, customers should expect to only receive relevant messages from us. However, we also want to stimulate our customers' curiosity with messages they cannot ignore. The more we can do this, the more our customers understand VodafoneZiggo as a company that takes care of them and has their interests at heart. This is how we are developing the best possible customer service.
A KEY ROLE FOR DATA
To enable us to communicate with customers increasingly personally, we need to know and understand their situation, preferences, wishes, needs and behaviour better. We no longer aim our communications at general target groups or base them on assumptions but strive to address our customers' preferences. We make personalised recommendations using the data that our customers share with us. This is why we are working hard to ensure that our data is of good quality. It also helps with customer contact, service and campaigns, as well as effective evaluations and reporting.
Data's growing role means we pay close attention to privacy and security. We always ask for the appropriate consent, handle collected data carefully and give customers control over their data. You can read more about our approach to privacy in the section 'security and privacy for customers and employees'.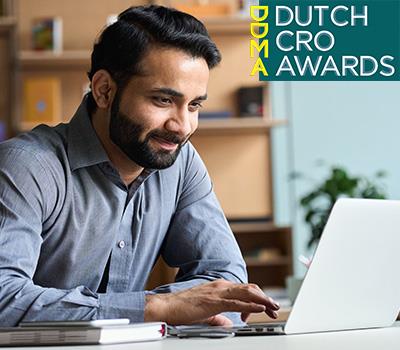 Award-winning customer retention 
In 2022, we won a DDMA Dutch CRO Award for customer retention, an award that recognised the success of our chat channel. Our chat channel uses machine learning to analyse the satisfaction levels of customers and gets in touch with those who are potentially dissatisfied in a timely and proactive manner to restore the customer relationship.  
EXPERT SERVICE
To help deliver exceptional customer service, our approach to customer interaction has changed. Instead of waiting for a customer to call us with a complaint, we are increasingly approaching them proactively. With our ServiceScan, we remotely monitor the signal of our customers' network. Customers can choose to receive updates on their network strength and, if their signal is orange or red, can opt-in to being directly contacted by a VodafoneZiggo expert ready to help – for example, by updating a customer's equipment to the latest technology or scheduling a free technician visit.
Elsewhere, we have improved customer service by creating our WiFi Crew – a team specialising in solving internet problems at home. Formed in 2021, we increased the size of the WiFi Crew almost 14-fold in 2022 and gave them even more effective tools, along with increased freedom to make a diagnosis and immediately offer a solution.

ACCESSIBLE CHANNELS
Customer experience must be inclusive. For example, people with an auditory or visual disability should be able to use our apps and websites without problems. That is why we are taking steps to ensure that our customer contact channels fulfil WCAG guidelines – the international standard for digital accessibility. We also strive to include those who find keeping up with digitisation harder and prefer a personal service. Our customers can still speak to an employee in our shops and receive assistance at home from a technician.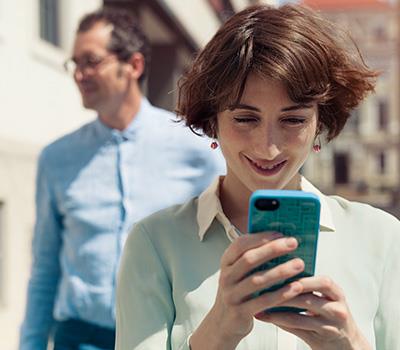 NPS: WHAT CUSTOMERS THINK OF US
Our Net Promoter Score (NPS) reveals the extent to which customers would recommend our products to others. This score also highlights areas of customer experience that could be improved, such as our speed of response. Because we want to understand our customers' overall experiences, we have also been specifically measuring the Journey NPS (JNPS) since 2020, which provides insight into the satisfaction and loyalty of our customers at various points in the customer journey. In short, by measuring the NPS and JNPS, we give our customers the opportunity to influence our products and services, ultimately resulting in an even better customer experience.
DATA-DRIVEN WORKING
We are taking a data-driven approach to further improving our customer experience with VodafoneZiggo. Each department has at least one team of data analysts, who we task with enabling direct and efficient data-driven collaboration within business units and using specific tools like Qlik to convert data into insights and actions that create value for our customers. Another relevant and smart tool they use is GURU, which uses artificial intelligence to send customers the most relevant messages based on available customer data.
EMPLOYEES AND CULTURE
Digitisation efforts require more than just technology and tools, products and platforms. It is just as important that all employees can work together. To enable this, we have implemented an agile way of working, bringing together cross-department teams to rapidly develop new products and services and respond better to our customers' needs. Our efforts have been aided by the fact that we are able to attract and retain people with the right digital skills, partly because we have developed an organisational culture in which customer value, innovation and self-management play a key role.
GURU uses artificial intelligence to send customers the most relevant messages.
AMBITIONS FOR 2025
Super simple, super smart and super personal customer journeys are our main focus. In concrete terms, our goal is that 80% of our customer interactions can take place via digital channels by 2025. Supported by our trained staff, who can help customers personally with their needs.