Throughout the year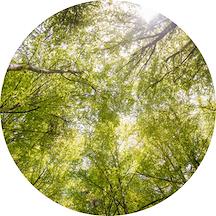 VodafoneZiggo issues €2.1 billion of innovative Sustainability Linked Bonds to market 
Q1
VodafoneZiggo successfully issued its first Sustainability Linked Bonds of €2.1 billion, under the new Sustainable Finance Framework. VodafoneZiggo's financing strategy is directly linked to its People Planet Progress ambition to halve its environmental impact by 2025.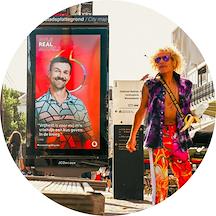 Vodafone showcases 'Real Models' at Utrecht Pride
Q2
At the Utrecht Canal Pride, main sponsor Vodafone showcased its 'Real Models' campaign, which presented realistic role models to young people within the LGBT+ community. Pride visitors could also become role models themselves as part of this campaign.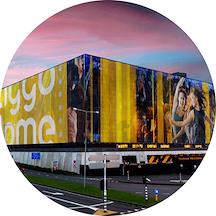 Ziggo Dome and Ziggo extend partnership
Q3
Ziggo Dome and Ziggo agreed to extend their collaboration for ten more years. Since the opening of the Ziggo Dome in 2012, Ziggo has shared a connection with the iconic Amsterdam venue as its main partner and event sponsor.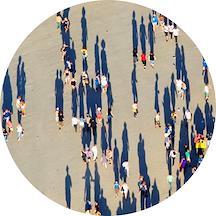 Vodafone launches Network Slicing for business customers 
Q4
Vodafone became the first provider to introduce network slicing in the Netherlands on the public mobile network for business customers. Network slicing ensures there is always sufficient capacity for business-critical applications, even when the mobile network is busy.